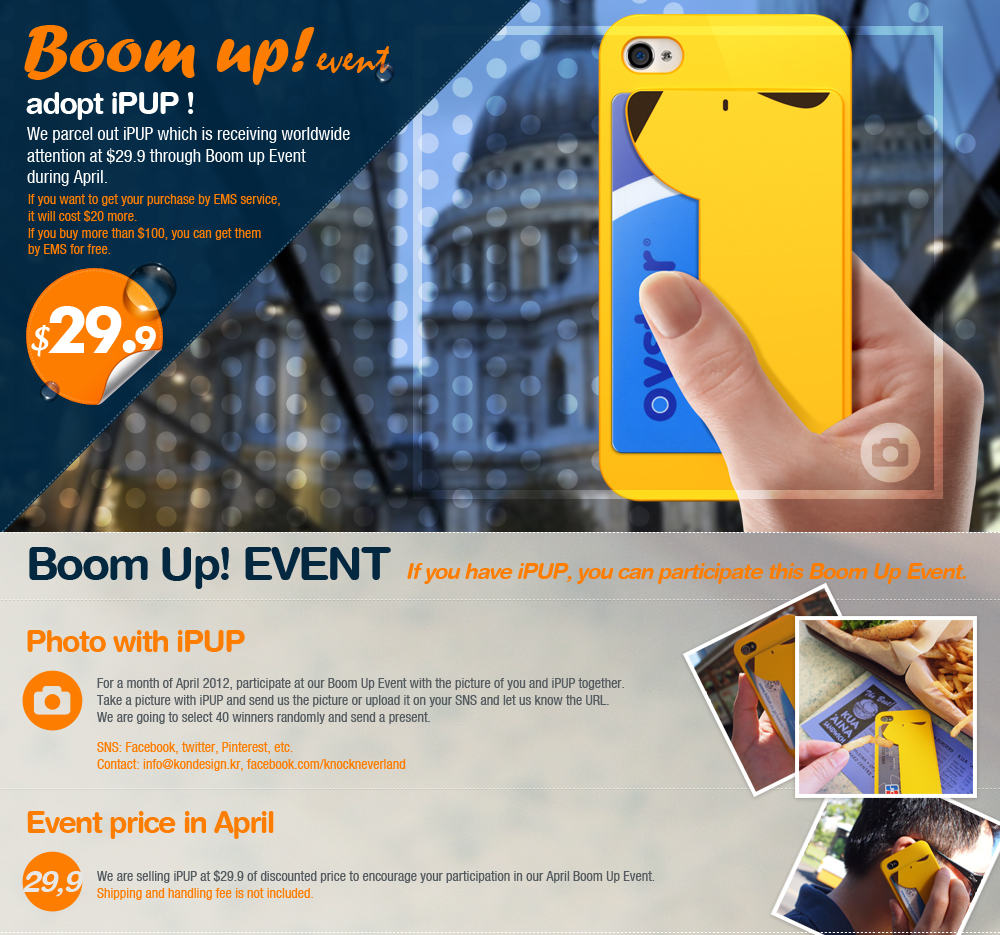 Boom Up! EVENT
For a month of April 2012, participate at our Boom Up Event with the picture of you and iPUP together.

Take a picture with iPUP and send us the picture or upload it on your SNS and let us know the URL.

We are going to select 40 winners randomly and send a present.

If you have iPUP, you can participate this Boom Up Event.

SNS: Facebook, twitter, Pinterest, etc.
Contact: info@kondesign.kr, facebook.com/knockneverland
Shipping and handling fee is not included.